Click HERE (or on the poster below) for the map 🙂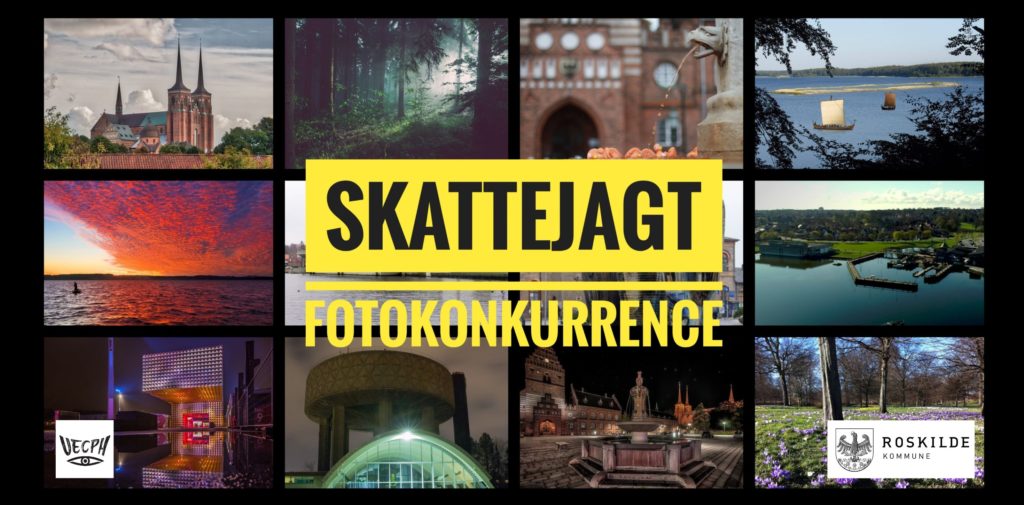 Skattejagt/Fotokonkurrence langs Tourens rute:
Stor og gratis skattejagt for alle! Efter den store begejstring skabt af de sidste udgaver i København, arrangerer UECPH en ny skattejagt i Roskilde for at fremhæve den rute, der vil blive krydset af det største cykelløb i verden den 2. juli 2022! ! Grib dit kamera og udforsk nogle fantastiske steder i Roskilde!
Sådan deltager du:
– Find de 11 steder og deres gåde med hængelås,
– Tag et kreativ billede af hvert sted eller dets omgivelser
– Send dine 11 svar og dine 3 bedste billeder til urbexplorer.cph@gmail.com senest den 17. juli.
Brug UECPHs online-kortet for at finde 11 inspirerende steder i Roskilde og tag nogle kreative billeder (vi vil udstille de bedste på et sted, der skal defineres).
Målet er at få dig til at genopdage denne fantastiske by fra en anden vinkel, og at lære nogle sjove fakta om Roskilde og le Tour
Denne aktivitet er støttet af Roskilde Kommune.
(Ved insendelsen af dine fotos, tillader du UECPH og Roskilde Kommune at bruge billederne på deres medier)
—
Huge and free treasure hunt for all! After the great enthusiasm generated by its previous editions in Copenhagen, UECPH arranges a new hunt in Roskilde in order to highlight the route that will be crossed by the bigger bike race in the world the 2nd of July 2022! Grab your camera and explore some amazing places in Roskilde!
How to participate:
– Find the 11 spots and their padlocked riddle
– Take one creative photo of each spot or its close surroundings
– Send your 11 answers and your 3 best photos to urbexplorer.cph@gmail.com the 17th of July at the latest.
Use the UECPH online map to find eleven inspiring places in Roskilde and take some creative photos (we will exhibit the best ones in a place to be defined).
The main goal is to make you rediscover this amazing city from a different angle, and to learn some fun facts about Roskilde and the Tour
Event supported by Roskilde Kommune
(By sending your photos, you allow UECPH and Roskilde Kommune to use the pictures on their medias)